Episodes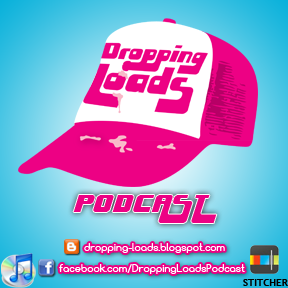 Sunday Jun 03, 2012
Sunday Jun 03, 2012
In this episode, Nikki returns to celebrate her birthday, Pouch is smitten with Joey Lauren Adams and discuss with the boys about their own celebrity encounters, J-Boner shares a quaint story about a co-worker's unforgettable departure, and the boys talk movies. 
Subscribe to us on iTunes 
HERE
Pouch here. 
This episode was a new one for us as 2 out of 5 of the Dropping Loads boys weren't present and instead of recording at Milky Way Studios, it was at the Barona Dome or the Dave Palace, whatever moniker Dr. Delishus would like to use for his abode. It was a fun and interesting recording session. Unfortunately, we kind of ran out of stuff to talk about, as you can hear when we randomly start talking about movies. 
Intro/Outro theme: Ram Jam - Black Betty