Episodes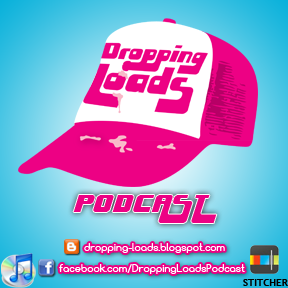 Sunday Aug 19, 2012
Sunday Aug 19, 2012
In this episode, the DLP boys are joined by Nikki's guest Alan, who has a very special signature move that has the ladies clamoring to come back. Also, Milky brings in a new "Price is Milky" for "Loads of FUN," where Nikki takes the title away from Eugene. Subscribe to us on iTunes HERE Pouch here with a brand new episode of Dropping Loads. Man, we've become a traveling podcast. We still maintain all that ridiculous candidness that you have come to love, but in moving our gear around, the audio is never perfect and you can hear on this for sure. I know I've said I won't be making any excuses anymore, but that is the real reason why half the time the pod isn't as clear as it used to be. But for the most part, we remain committed to bringing you consistent entertainment! (At least, to the few of you out there.) By the way, you guys should definitely start spreading the word and helping out. We can only do so much. Please check us out on Facebook, Twitter, Email, and leave a review on iTunes. Subscribe to us on YouTube. Intro/Outro: Will You Swallow my Cum? - Larry Pierce Last episode, we introduced a brand new segment called Teasing Loads, where we provide a simple tease to the newest production to come. In the last one, it was a 13-second clip cut-together from the few funny moments of Mrs. Milky's podcasting debut. This time, it's a video where you actually get to see this week's guest. Otherwise, please check out our newest video, Dr. Dad.
Sponsors and Friends
Atom Phly Media
Captain Cock
Get a Load of This
Loads of FUN
Price is Milky
For more details about the sex toys as well as the topics discussed on this week's episode can be found at the official Dropping Loads Podcast Blog.