Episodes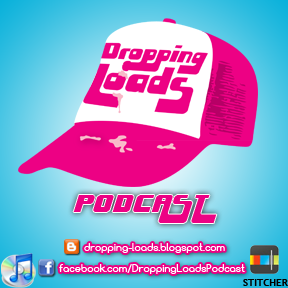 Sunday Feb 03, 2013
Sunday Feb 03, 2013
In this episode, Milky enlists the help of Maria, Nikki, and Pouch to solve the case of the mysterious pile of poop that's been appearing on his car. The gang discusses J.J. Abrams as the director of Star Wars: Episode VII and the banning of Django Unchained action figures in a new pop culture segment introduced by Milky. Subscribe to us on iTunes 
HERE
Pouch here. Well, we got one-half of that infamous duo that I promised last time. We brought Nikki back as well as Maria, making for a pretty funny episode. Overall, I'm not at all happy with the way it turned out technically. We decided to record at the new Sapporo Sphere and laid out the equipment in a nice round-table setting. Unfortunately, one of the mics utilizes a desk mic stand and this is one of the few times that we've sat together and shared a table. As a result, you hear EVERY little bump and it was irreparable. So please, bear with it. Hopefully, you'll be too busy laughing to really notice.
Please check us out on 
Facebook
, 
Twitter
, 
Email
, and leave a review on 
iTunes
. Subscribe to us on 
YouTube
. Intro/Outro: Star Wars Title Theme (Disco Version) - Meco.
This week's
Teasing Loads
has Pouch attempting to clarify the characteristics of the mysterious shit that's been appearing on Milky's car.
Check out last week's DVD Load-Down.
Sponsors and Friends
For more details on the topics discussed in this episode, visit the official
Dropping Loads Blog
.