Episodes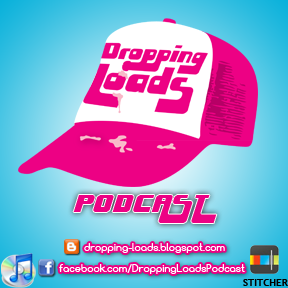 Sunday Nov 03, 2013
Sunday Nov 03, 2013
In this episode, the DLP boys take you down a trip into the morbid and the macabre, in celebration of Halloween. Paco and Milky observe their neighbor's foreign customs. Pouch brings us a spooky edition of Get a Load of This, while Paco recounts some chilling urban legends. 
Subscribe to us on iTunes 
HERE
Your devoted Pouch here. As teased in the previous episode, I present to you our very first Halloween podcast. In the past, we've celebrated Halloween via DVD Load-Down, with this year's Halloween Special released in two 
different
parts
. But after Maria told that unnerving tale of the Clown Statue, we figured that she had some more creepy urban legends up her sleeve, which would make for a great Halloween episode. To be honest, though we teased it, it was never fully finalized until maybe 4 days prior. At first, I believed that the DVD Load-Down Halloween would suffice, but a few days prior to recording the episode, I just proposed the idea to Milky and Paco and we were off and prepping more heavily in hopes of making your hair stand on end. Intro/Outro: Santeria - Sublime. Thunder clap sound effects: 
Pablo Perez
. 
Get a Load of This
Shit We Mentioned
For more details on the topics discussed in this episode, please visit the official 
Dropping Loads Blog
.